Oxygen Therapy and Nebuliser Supply
Campbell's Pharmacy operate a specialist oxygen and nebuliser service supplying oxygen equipment and portable oxygen sets prescribed by your doctor. In addition to stocking a wide range of masking and tubing solutions, we deliver oxygen equipment free of charge to your door.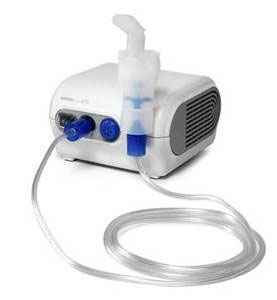 Your Doctor may recommend a nebuliser to assist with asthma or breathing difficulties, and whilst nebulisers are not available on the NHS, we can supply a comprehensive range at a very competitive rate.
Within the Campbell's Pharmacy team we have skilled healthcare professionals who can provide training on nebuliser and cylinder usage as well as providing you with valuable advice on cylinder usage and storage.
Ask our Pharmacy team for further information or contact us by phone or online