Making Medication Safer and Easier to Take
Campbell's Pharmacy supply all medication in child-resistant containers unless you ask us not to. Always keep medication out of the reach of children.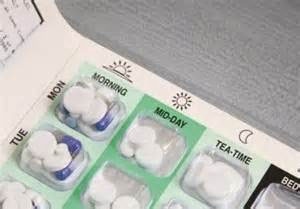 Medication aids are designed to assist you when organizing and taking your medicines. At Campbell's Pharmacy our staff can advise you on a wide range of solutions ranging from tablet splitters to monitored dose systems and pill popping devices.
So the next time you visit Campbell's Pharmacy ask one of our pharmacists for a demonstration of how our range of medication aids can help you with your medication needs.